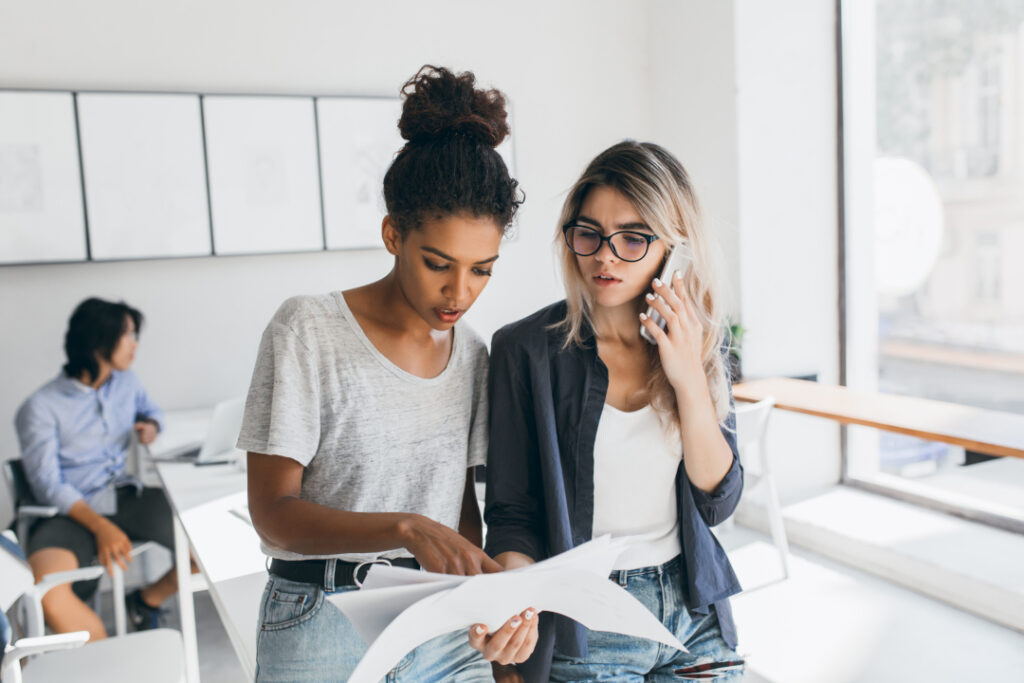 Read: 7 min.
It happens to the best of us: Obstacles appear out of seemingly nowhere, leaving us wondering how to overcome them and continue on the path to achieving our educational goals. But whether it's a difficult course, family trouble, illness or dwindling time to study, it's possible to overcome and emerge on the other side of those roadblocks stronger than ever – and even closer to achieving your goals.
We asked leaders from across American InterContinental University for their perspectives on the best ways to keep your goals in focus, even when obstacles make them seem out of reach:
Anticipate possible obstacles to be ready for them
Begin with creating realistic, measurable goals, both long-term and short-term goals. Next, identify what potential obstacles could hinder your progress (family issues, financial issues, health issues, etc.), and if they were to happen, how might they impact your progress? Third, identify resources that you could access to help you deal with each potential obstacle. Fourth, acknowledge that everyone needs help at some point, so talk to your advisors and faculty to let them know what's going on and ask for assistance. Use the resources you've identified and ask for help! Don't let your pride hinder your success.
Dr. Rich Holloway, University Dean, Criminal Justice
Set accountable goals – and revise them as needed
Make a to-do list or a goal list and be sure to set realistic goals. I use this in my personal and professional life. Identify the end goal you want to accomplish. Make a to-do or task list of steps to take to accomplish that goal. Set timeframes for each one of those tasks and a deadline of when you would like the goal accomplished. Post it up so it is visible daily. Understand that you will have setbacks. Don't be too discouraged when they happen. When they do occur, revisit your goals and revise any goals or tasks necessary. Lastly, don't be afraid to ask for help. A strong support system will help you move past any challenges you may face.
Kathy Heller, Director of Financial Aid
Find an accountability partner
The road to reaching your goals is never easy, and obstacles will almost certainly occur! It's important to have a plan in place to help overcome these challenges. I prefer to set small goals to help make sure I'm accomplishing what I need to along the way. I also suggest having someone there that is a strong support – someone that will hold you accountable and keep you on track, someone that can help you overcome the bumps in the road. You don't have to do this alone! Setting small goals and having strong support will help keep your goals in focus!
Jennifer Woznicki, Career Services Supervisor
Journal your way through the problem
What are the smaller milestones that you need to achieve to reach your ultimate goal? Journaling your progress toward those smaller milestones and then reflecting on them (weekly, monthly, etc.) will give you further insights to what you may need to change in your journey. Compare this to weight loss: If you have a goal in mind (e.g. lose 10 lbs.), one of your smaller milestones may be to decrease your daily caloric intake from x to y. Journaling the calories of what you eat each day is going to help keep you on track to achieving and maintaining that smaller milestone, to in turn reach that ultimate goal.
April Migel, Director, Continuous Improvement
Reframe obstacles as learning opportunities
Acknowledge there will always be someone in the way attempting to derail your success; make sure that person is not you! We should all expect speed bumps on the road to success. Although they may slow you down, they do not change your direction. Leverage every obstacle as a learning opportunity – this is the flipside of the popular saying "What would you try if you believed you could not fail?"
Dr. Judy Bullock, University Dean, School of Business
This article was written by American InterContinental University (AIU).
Destiny Education is a partner of the American InterContinental University system
GIVE YOUR CAREER A LIFT!
An increasingly competitive job market means you will need a degree to set you apart. Stand out with a globally recognized, career-focused degree from our partner American universities.
No IELTS, TOEFL, GMAT, or GRE requirements. You will receive a 90% tuition discount paying only 10% of the total tuition fee, once you apply!
Accredited world-class Bachelor's, Master's, and Doctorate degrees

100% Online

Flexible payment options

Complete your degree at your pace

Up to a 90% tuition discount

Receive career support
Stay ahead with career-focused higher education!
Contact an Advisor to learn more about the offer.