MASTER OF SCIENCE, INFORMATION TECHNOLOGY – ONLINE MASTER DEGREE
Programs Available at American InterContinental University
MASTER OF SCIENCE, INFORMATION TECHNOLOGY (MSIT) DEGREE
American InterContinental University's MSIT program has been designed to develop the skills most in-demand with employers globally. You will graduate with skills, applicable knowledge, and experience to transform your career.
UNLOCK YOUR DESTINY
Get a USA accredited Master's degree, 100% Online
Receive access to a grant that pays 90% tuition
Globally-recognized, internationally-relevant Degrees
Course starts every 5 weeks
Complete in under 1 year
AIU's industry-leading 
MSIT Online
programs are 
 designed to help you prepare to manage technology at all levels.  Take the next step and talk to an Advisor today.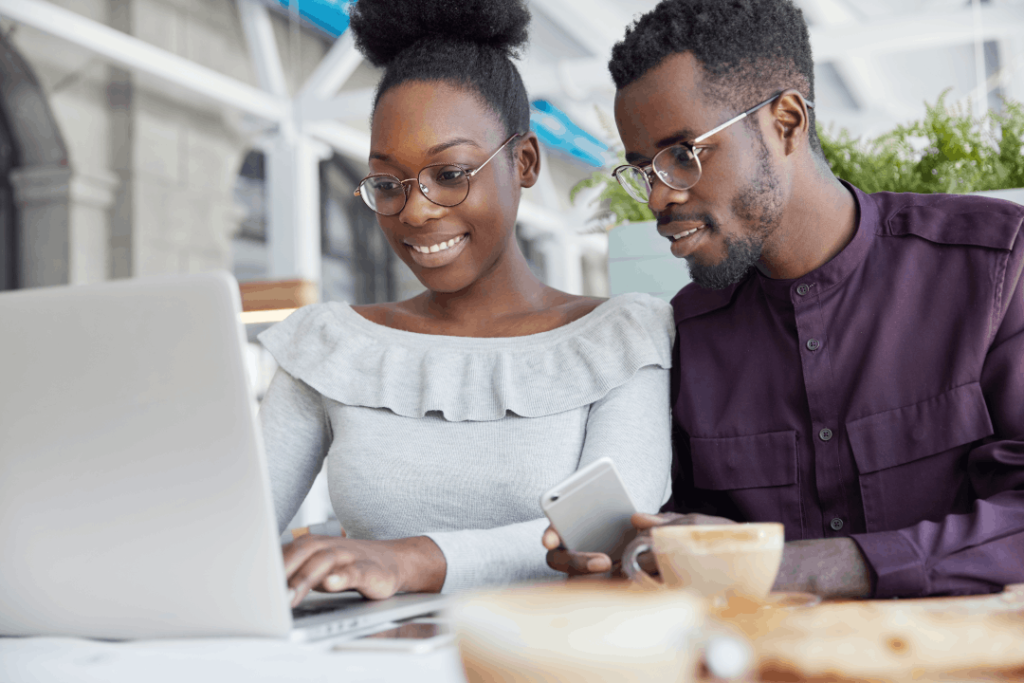 Master of Science, Information Technology (MSIT) specialization:
INFORMATION ASSURANCE AND SECURITY
The Master's Degree in Cybersecurity is designed for students looking to pursue leadership roles in the fields of digital security, information collection and preservation, and security system creation.
In this specialized curriculum, you can study the skills needed to protect an organization's information assets. The important areas covered include threats and vulnerabilities, cryptography, authentication and access control, security models, network security, trusted computer systems, distributed-systems security, World Wide Web security, applications security, information-systems audit, and security management and policies.
This one-year master's program is designed to help students develop, industry-relevant business knowledge they may be looking for to help them prepare for the next step in their career path.
IT PROJECT MANAGEMENT
AIU offers an online Master's Degree in Project Management for professional interested in studying the skills needed to manage information systems and information technology projects within organizations.
Areas of concentration include project management, strategic information systems management, enterprise network infrastructure and information-systems building blocks. Students will work to understand the broad range of projects that an IT professional could expect to undertake and gain experience in best practices and industry expectations common to IT in the real world.
This one-year master's program is designed to help students get the in-depth, industry-relevant business knowledge they want—compressing their studies into a shorter timeframe, while providing the knowledge and credentials they're looking for to move forward professionally.
American InterContinental University is accredited by the Higher Learning Commission.  
Insight for IT Professionals
Technology is ever-changing and new technological developments are continually shaping the business landscape. Earning your MSIT degree is the first step toward pursuing a career.
According to the Bureau of Labor Statistics, employment in computer and information technology occupations is projected to grow 11 percent from 2019 to 2029.
The average salary scale of a Masters of Science in Information Technology graduate is $75,000 – $150,000
Receive a 90% Grant!
Start Your Application
Classes Start October 25, 2023
EDUCATION WITHOUT BOUNDARIES
Industry-Relevant Learning
American InterContinental University's (AIU) degrees are practical and career-oriented, taught by experienced industry experts.
Flexible Learning Experience
AIU degree programs are designed to fit a busy life, so you can pursue your degree on your own schedule.
Optimized Learning Experience
The AIU Virtual Campus allows you to access coursework, class schedules, online library, message boards, and learning materials anytime and anywhere the internet is available. You also get to interact with a global community of learners and you have access to your course professors.
Graduation Support
Upon enrollment, you will be introduced to your graduation team who offer personalized support along the way and can help you understand enrollment options and course schedules
Career Support
Once you finish your degree, AIU's career counseling center can help you navigate the job market or use your schooling to take your career to the next level. AIU will connect you to employers through the Career Advantage Program (CAP) corporate alliances.
Alumni Network
You also have the opportunity to join the AIU alumni network and meet other graduates from around the globe whom you can collaborate with to further advance in your career.
WHERE DO I GO FROM HERE?
Choosing to continue your education is a big decision and we are here to help. Request information to get started.
START THE CONVERSATION
Request Information and an admissions advisor will contact you within one business day.