BUSINESS ADMINISTRATION – ONLINE MASTER DEGREE
Programs Available at American InterContinental University
MASTER OF BUSINESS ADMINISTRATION (MBA) DEGREE
The Master of Business Administration (MBA) degree program is tailored to develop strong business leaders who understand business decisions, ethics, economics, quality management, and continuous improvement. When you enroll in AIU's MBA online program, you will have an opportunity to create plans to improve business operations, communicate effectively in business situations, apply principles of quantitative and qualitative research to business cases, and evaluate the quality of research presented based on these principles.
UNLOCK YOUR DESTINY
Get a USA accredited Master's degree, 100% Online
Receive access to a grant that pays 90% tuition
Globally-recognized, internationally-relevant Degrees
Course starts every 5 weeks
Complete in under 1 year
AIU's industry-relevant programs are accredited by ACBSP, a distinction that not all business administration programs possess. Requirements to complete the one-year online MBA programs include fulfillment of the required business core courses and management specialization courses.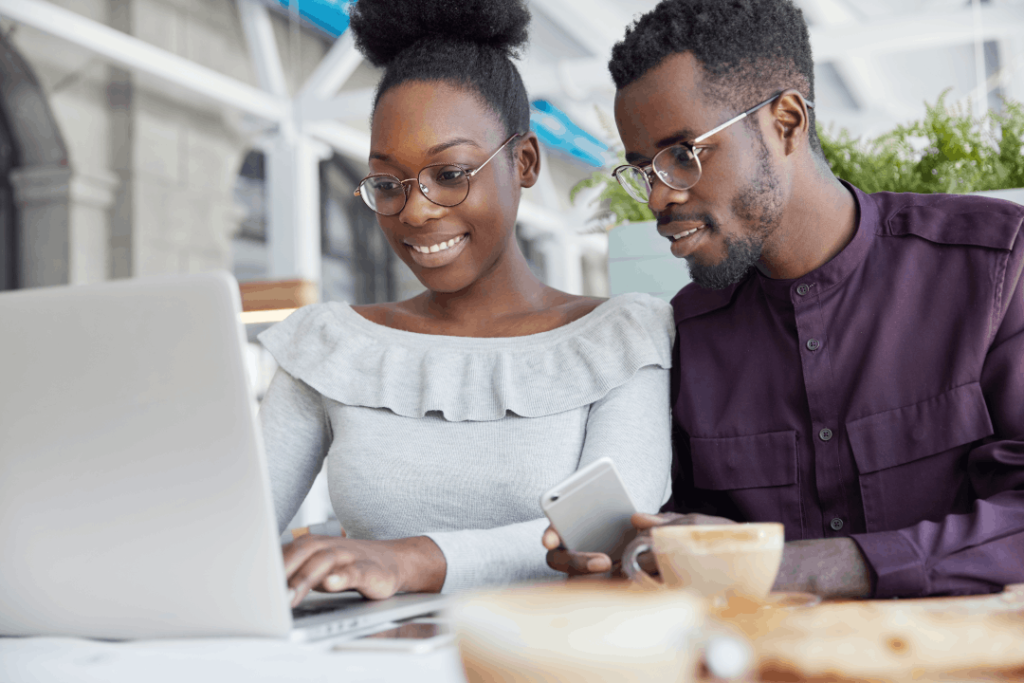 Master of Business Administration (MBA) specialization:
ACCOUNTING
American InterContinental University's MBA with accounting concentration is designed to provide a comprehensive dive into challenging accounting concepts and issues like changing regulations, complex audits, and tax code updates. This online master's degree in accounting explores advanced management strategy and accounting theory.
FINANCE
The American InterContinental University online master's degree in finance program is designed to provide an opportunity to delve into financial decision-making and risk management around investments. Enrolling in our one-year master's in finance online1 degree can open the door to learning corporate finance principles and management analysis on an award-winning1 mobile platform.
HEALTHCARE MANAGEMENT
Earn your MBA in healthcare management online with American InterContinental University. Pursue your academic goals by studying healthcare systems, policies, and strategies for a robust exploration of healthcare administration.
HUMAN RESOURCE MANAGEMENT
The online masters in human resources program offers you the opportunity to advance your business knowledge while exploring how to leverage your organization's greatest assets – its employees. This program is customized with AIU's intellipath® adaptive learning technology, so you can skip what you already know and get down to business.
MANAGEMENT
The MBA business management online degree program is designed for students interested in developing managerial skills and professional capabilities. It is also customized with intellipath® adaptive learning technology so you can save time and skip what you already know.
MARKETING
American InterContinental University's MBA in marketing online degree program delves into business fundamentals and strategic communication. Explore marketing principles of expanding market penetration, developing new markets, and driving revenue.
OPERATIONS MANAGEMENT
A master's in operation management online degree is designed to teach qualities critical to operations-management. AIU's accredited, MBA-Operations Management online program has 10 start dates a year with no GMAT required. Our operations management master's degree online classes are 10 weeks long, and with AIU's intellipath® adaptive learning technology you can save time and skip what you already know.
PROJECT MANAGEMENT
Work to elevate your project management skills and knowledge of business operations with American InterContinental University's MBA in project management online degree program. Project management combines budgeting, planning, resourcing, and other business operations to successfully execute projects and company initiatives. This ACBSP-accredited MBA in project management online degree program is designed to help you hone your critical thinking and decision-making to improve business operations and leverage industry tools to innovatively solve problems and identify opportunities.
TECHNOLOGY MANAGEMENT
Specialized curriculum combines essential technology skills with business and management experience. We can help you explore how to apply advanced business concepts to build teams, management departments, and develop business solutions. We can also help you work to develop an understanding of the fundamentals of core computer technologies, including computer hardware, databases, network infrastructure, digital investigations and security.
American InterContinental University is accredited by the Higher Learning Commission.  AIU's Master of Business Administration (MBA) and all specializations are programmatically accredited by the Accreditation Council for Business Schools and Programs (ACBSP). 
Receive a 90% Grant!
Start Your Application
Classes Start October 25, 2023
WHERE DO I GO FROM HERE?
Choosing to continue your education is a big decision and we are here to help. Request information to get started.
START THE CONVERSATION
Request Information and an admissions advisor will contact you within one business day.